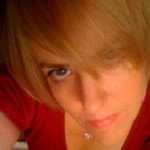 As a professionally trained and educated Mythologist, I am often asked to describe what exactly, it is that I do. Upon discovering that one of my hats is "Mythologist," my  new acquaintances usually react in on of two ways: intense enthusiasm and a desire to pull me aside and talk at length, or they get a very puzzled look.  As I complete my "elevator speech" it becomes clear that a mythologist can do any "what"–it's HOW mythologists approach each task that remains mysterious.  Perhaps I could change my title to Meta-Cognitive Media Analyst with an emphasis in Deep Marketing and Advertising. I could list my job description as: re-imagines applications for Mythological Analysis in the realm of New Media, and reveals the depths of subconscious influence below the surface  of the subconscious on both the creator of the content and the target audience.
I like the term Deep Marketing because marketing makes sense to the business mind while Deep implies and refers to the subconscious. In  Geek and Tech– friendly terms, as a Mythologist, I seek to discover each individual's default operating system; their programming, both conscious and subconscious.
I explore the why's and how's of  motivation and persuasion from personal to cultural levels. Mythologists seek access to the identified system's programming,  like a Trojan horse sneaking below conscious programming to uncover the secrets, codes and passwords, that run individuals and the world.